Theme
PULSE is a Christ centered group where teens can come to worship the Lord and have a great time together. The acronym PULSE stands for Purposefully United to Love, Serve, and Evangelize. This principle is taken from Philippians 2:2, "Fulfil ye my joy, that ye be likeminded, having the same love, being of one accord, of one mind."
Every Wednesday night at 7, PULSE meets for fellowship, snacks, exciting games, and messages from the Word of God, all focused on unifying teens and pushing them towards serving Jesus Christ.
PULSE Outreach starts at 5 on Wednesday nights, and is a great way for teens to evangelize throughout the community. Whether it be going door to door, helping shut-ins, or hanging signs around town for upcoming events, outreach gives the youth an opportunity to serve the Lord together.
For those who are in 7th-12th grade, PULSE is the perfect place to connect with fellow Christian teens. It offers the opportunity to unify in loving and serving both others and God.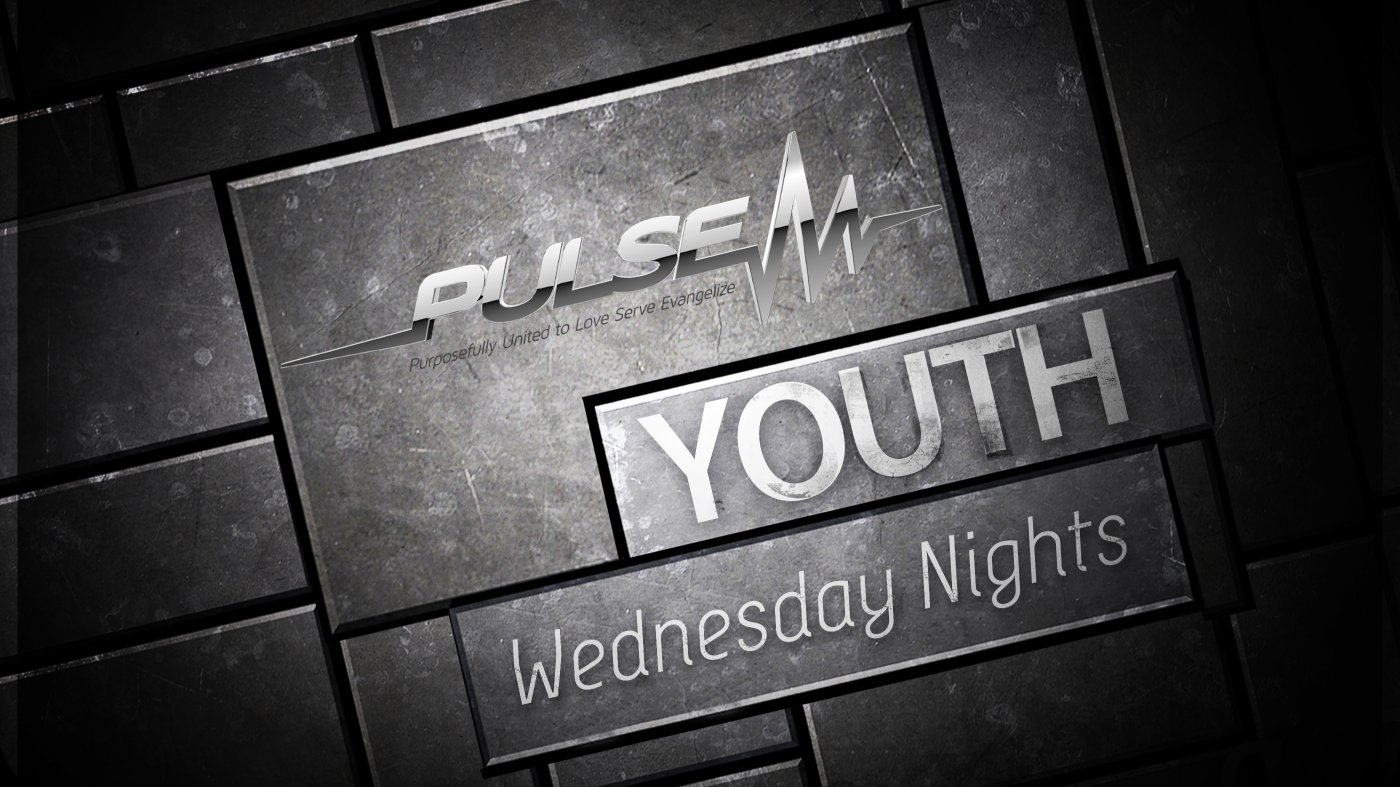 GROUP COMPETITIONS
Throughout the evening your group will be on one of two teams. Your team will compete in various competitions to see which team is the best!
MEET LIKEMINDED TEENS
Teenagers from various parts of West Virginia and Ohio will be with us for this memorable evening. Sometimes we just need to be reminded that there are other teens standing for Christ as well. There is nothing quite like being with hundreds of other Christian teenagers who are singing praises to God and being challenged to stand for Jesus Christ.
GREAT FOOD
We know that teenagers love to eat and if you are going to have food we believe it should be good. It is with that thought we once again plan to bring in Chick-fil-A sandwiches.
UPLIFTING MUSIC
Music helps to prepare the hearts of people for the preaching. It is our desire to please the Lord with the music that is sung. We strive to have music that will stir the hearts of everyone that is there.
SPIRIT FILLED PREACHING
The purpose of having this rally is to challenge Christians to take a stand for Christ and to encourage those who are 'lost' to accept Jesus Christ as their Savior.
EXCITING GAMES
During our opening rally and throughout the night we will have several crazy games for the teens to enjoy.
Parents Medical Release Form